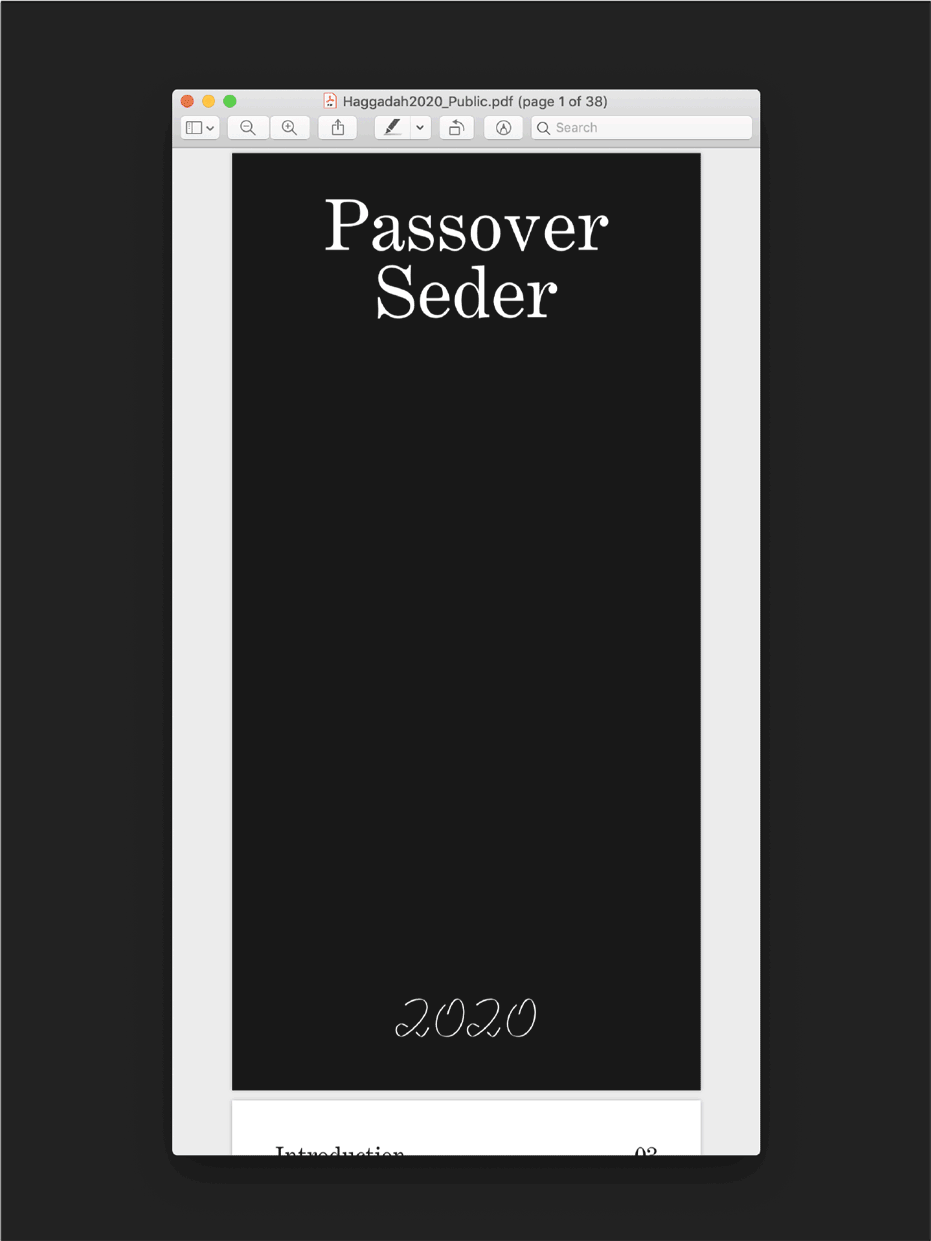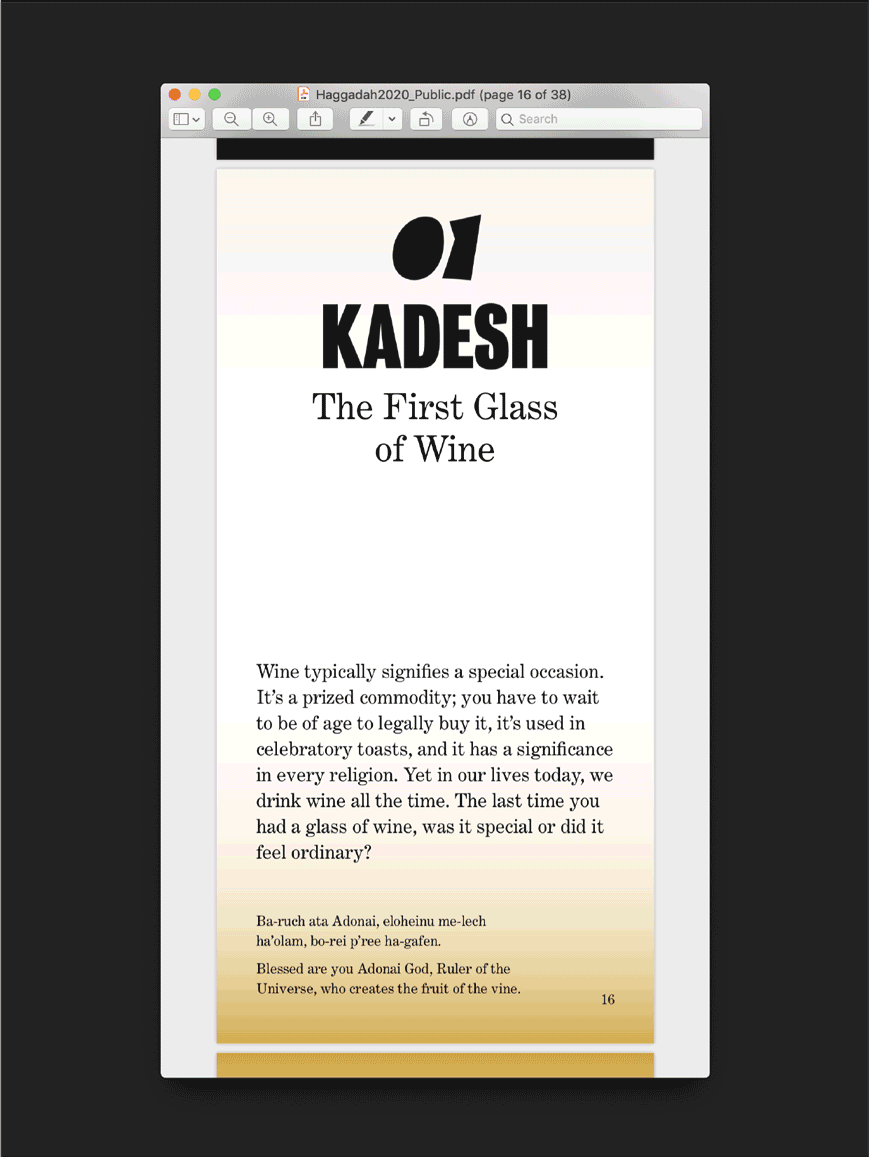 Haggadah 3
Free PDF

Designed for Passover 2020, when gathering in groups is discouraged due to Covid-19. This PDF is intended to share a screen with a Zoom or Google Hang style seder. Stay home, stay healthy, l'chaim!
Rather than purchasing a haggadah this year, consider donating $10, $50, or maybe even $100 to
World Central Kitchen
with your free download.
Download here ︎